DR SARAH SCHENKER is a Registered Dietitian and Nutritionist. She is a member of the British Dietetic Association, The Nutrition Society, The Association for Nutrition and The Guild of Health Writers and has served on both professional and government committees.
Sarah started her career in the NHS, at Guys and St Thomas' and the John Radcliffe in Oxford, and then moved into research when she gained her PhD in Nutrition. She then joined the British Nutrition Foundation where she worked as a Nutrition scientist; her main role was as a media spokesperson for the Foundation.
Sarah's wealth of experience leads her to write and broadcast for titles as diverse as The Daily Mail, Reveal and Glamour magazine, as well as to appear on and to consult for shows including Fat Club, Watchdog and across BBC Radio.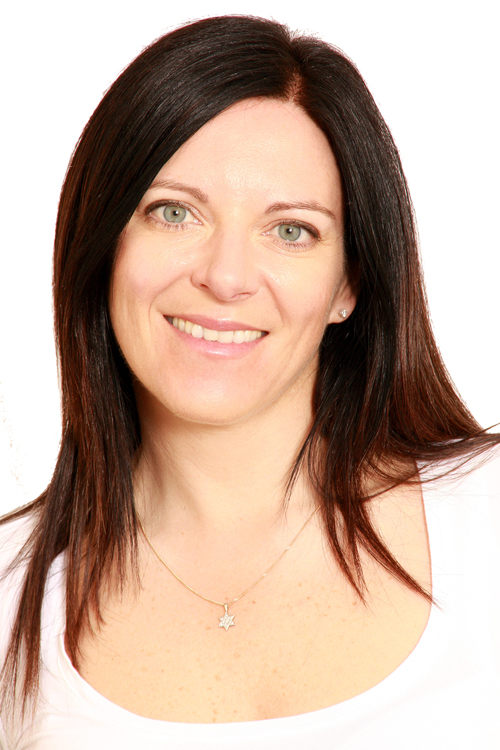 FAQ
1. What is the difference between lactose intolerance and cows' milk allergy?
Lactose intolerance is a condition where a person has difficulty digesting lactose, which is the natural sugar found in milk. Cows' milk allergy is when a person's immune system reacts to proteins in milk. A key difference between the two conditions is that cows' milk allergy is most likely to occur in early childhood, affecting between 2-7% of babies.
Lactose intolerance is more likely to be seen in older children and adults as the amount of lactase enzyme produced by the body declines.
The typical symptoms of each condition are quite different; lactose intolerance tends to cause bloating, abdominal pain and diarrhoea, whereas cows' milk allergy is more likely to cause watery eyes, runny nose, a skin rash and swelling, although diarrhoea is also possible.
2. How long does it take for the symptoms to appear after consumption of dairy products?
Symptoms usually appear between 30 minutes and 2 hours after eating or drinking milk or dairy products. The timing will depend on a number of factors:
• The quantity of lactose: symptoms can be more immediate and severe if you drink a glass of milk compared with a dash of milk in your coffee.
• The type of food: symptoms may be more immediate following a bowl of cereal with milk compared to yogurt.
• When and what else you ate: a large glass of milk on an empty stomach or between meals can cause problems very quickly, whereas symptoms will be delayed if you have had a glass of milk as part of a large meal.
3. What is the difference between Fresh and UHT lactose-free milk?
The only difference is that unlike pasteurised/fresh lactose-free milk, which is only heated to 72°c for 15 seconds, long life (UHT) milk is heated to 140°c for 3 seconds which gets rid of every single spore present in untreated milk.
JUST MILK Lactose Free* is an UHT (long life) milk. It's just as good for you; has just as much calcium; is just as delicious and is just as versatile in the kitchen, as the pasteurised version.
4. How will 0.1g lactose content affect highly intolerant sufferers?
It is unlikely that 0.1g of lactose will affect even the most severely intolerant sufferers but even at such a low level they may experience very mild symptoms if their body is unable to breakdown lactose due to the complete absence of lactase production.
5. If I cook or bake with normal milk will the Lactose be 'burned' off?
Cooking or baking will not burn off the lactose. Lactose is a sugar that is made up of two different sugar molecules, galactose and glucose. The bond that holds these two sugars together is broken by the enzyme lactase.
6. Why choose JUST MILK Lactose Free*?
JUST MILK Lactose Free* is a valuable replacement for milk as it is an important source of many essential nutrients, such as protein, calcium and B vitamins, and plays an important role in keeping teeth and bones healthy.
7. Does JUST MILK Lactose Free* contain as much calcium as ordinary milk?
Yes JUST MILK Lactose Free* contains exactly the same amount of calcium as ordinary milk, approximately 120mg of calcium per 100ml. The only difference is that lactase has been added to breakdown the lactose sugar that is naturally present.
8. Other than milk, cheese and yogurt, what are other sources of lactose?
Any food can contain milk so it is essential that the full ingredients listing is checked for all manufactured products. Non-packaged items should be avoided as their ingredients are unknown and they may contain milk or milk derived ingredients.
Be aware that all of the following ingredients contain lactose:
• Butter, margarine and low fat spread
• Quark and fromage frais
• Cream and sour cream
• Casein, caseinates, sodium caseinates and hydrolysed casein
• Whey and whey syrup sweetener
9. What is the minimum age for baby/ child cows' lactose-free milk consumption?
Cows' milk can be introduced from the age of 6 months once weaning starts, but it should not be offered as the main drink until 1 year. This means cows' milk can be used in, for example, mashed potato or custard, other dairy products like yogurt and cheese can be offered but milk feeds should remain as breast milk or formula.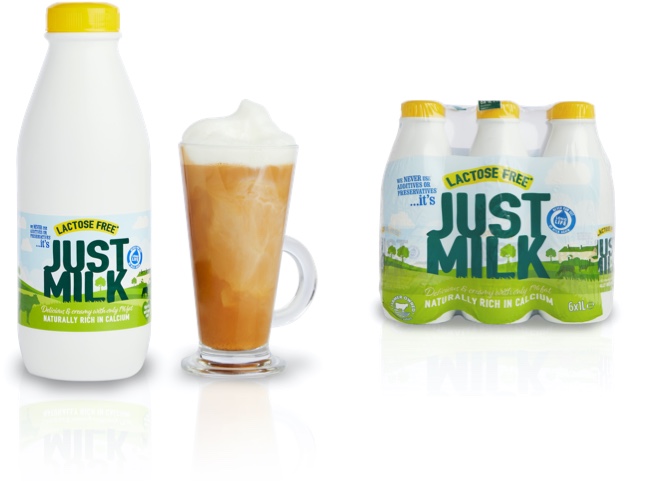 "The best Lactose free milk in UK! I'm a loyal customer and Just Milk never let me down with availability and product quality."


P. Matera, 5 star product review on Trust Pilot