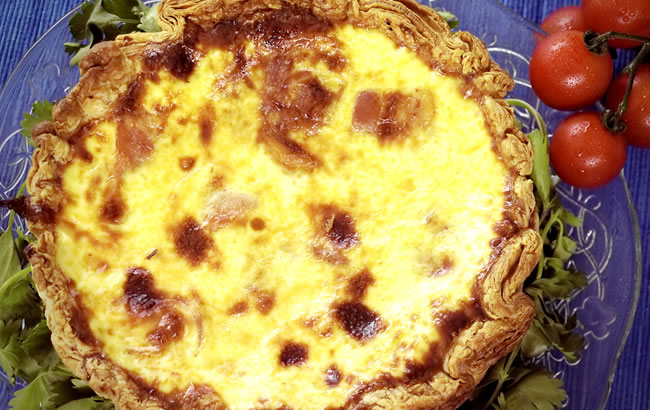 Ingredients
1 puff pastry roll
6 lean rashers of smoked dry cure bacon, chopped
5 large eggs
280ml single cream
150ml JUST MILK
140g cheddar or Gruyère grated cheese
Method
Preheat the oven to 180C/gas mark 4. Heat the oil in a frying pan and fry the bacon until lightly cooked.
Prick the pastry with the fork. Once the oven is hot, pre-bake the pastry for about 10 minutes and put one side.
Beat the eggs, cream and milk together then add the cheese. Stir in half the bacon and carefully pour the mixture into the baked pastry then scatter over the remaining bacon.
Bake for 30-35 minutes until the filling is set, starting to turn golden and slightly puffed up above the pastry case.
Allow to cool a little before removing from the tin. Serve warm or at room temperature, with a green salad.
Category
EVERYDAY RECIPES