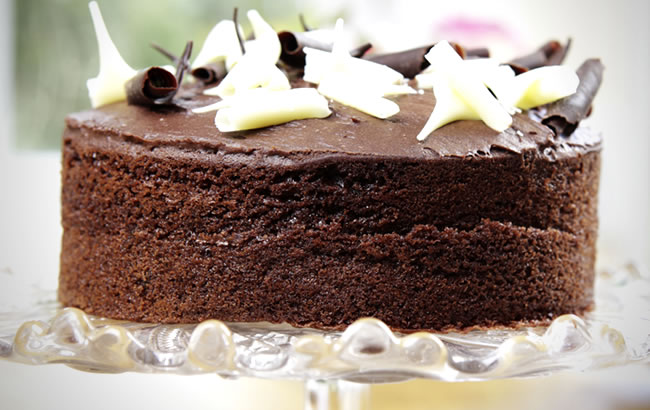 Ingredients
125ml JUST MILK
125g butter
125g chocolate
125g sugar
2 eggs
125g flour
1 tsp baking powder
Method
Preheat the oven to 180ºC / gas 4.
Butter a 20cm round cake tin (7.5cm deep) and line the base.
Put the chocolate in a microwave safe bowl.
Microwave for 25 – 45 secs (until melted).
Melt the butter, add sugar to create a cream, add the eggs one at a time while still beating, then add the melted chocolate.
Stir with a spoon and add flour and JUST MILK alternately.
Pour the dough into your cake tin.
Bake your cake for 40 minutes, check if your cake is baked by slipping the tip of a knife into the centre of the cake (it should come out dry).
Cool the cake in its pan for fifteen minutes before turning out on rack.

For a richer chocolate cake, follow this final tip

Cut the cake horizontally.
Melt an additional 200g of chocolate.
Using a spatula, add 150g of melted chocolate to the middle and 50g to the top of the cake and decorate with shavings of any spare chocolate.
Category
BRITISH CLASSICS
join Our Newsletter
Stay up to date with our latest recipes, offers and news with our monthly newsletter. You can unsubscribe at any time here. You will receive an confirmation email in which you must click a link to join our list.