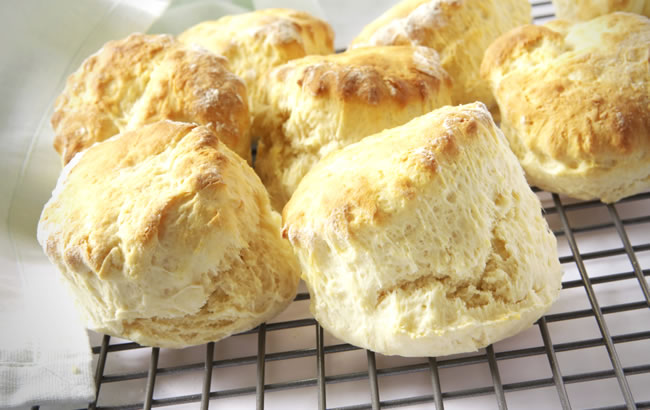 Ingredients
200ml JUST MILK
240g wholemeal self raising flour
4 tablespoon margarine
2 tablespoon clear honey
2 teaspoon sesame seeds (optional)
Method
Preheat oven to 230°C.
Mix flour, margarine and honey. Add JUST MILK and mix until completely combined.
Put pastry on a floured work surface and roll out to 1cm thickness.
Cut 5cm circles with a cake cutter.
Place on a baking tray, covered with a baking sheet or greaseproof paper.
Brush scones with milk and sprinkle with sesame seeds if you wish.
Cook in oven for 10 minutes.
Serve warm.
Category
BRITISH CLASSICS