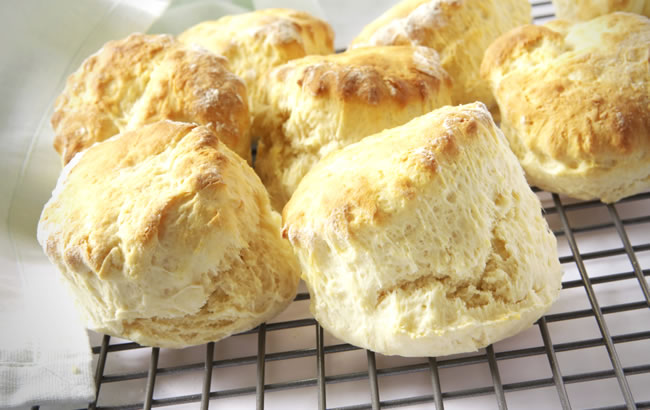 Ingredients
200ml JUST MILK
240g wholemeal self raising flour
4 tablespoon margarine
2 tablespoon clear honey
2 teaspoon sesame seeds (optional)
Method
Preheat oven to 230°C.
Mix flour, margarine and honey. Add JUST MILK and mix until completely combined.
Put pastry on a floured work surface and roll out to 1cm thickness.
Cut 5cm circles with a cake cutter.
Place on a baking tray, covered with a baking sheet or greaseproof paper.
Brush scones with milk and sprinkle with sesame seeds if you wish.
Cook in oven for 10 minutes.
Serve warm.
Category
BRITISH CLASSICS
join Our Newsletter
Stay up to date with our latest recipes, offers and news with our monthly newsletter. You can unsubscribe at any time here. You will receive an confirmation email in which you must click a link to join our list.