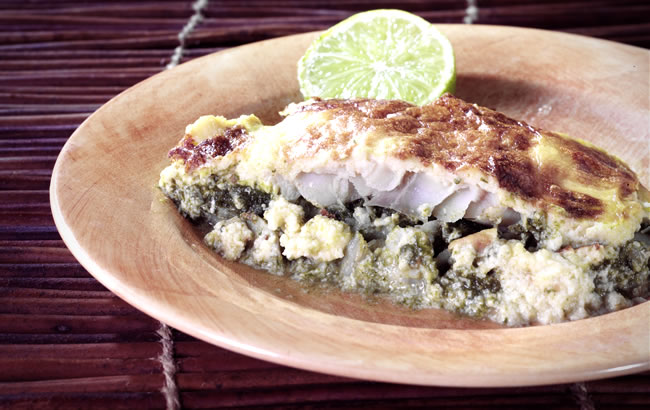 Ingredients
300ml JUST MILK
500g sole fillet or cod fillet (no skin!!)
90g flour
2 eggs, separated
90g melted butter
500ml crème fraîche
700g blanched spinach
salt & pepper
nutmeg
Method
Preheat oven to 180°C
In a saucepan, add the flour and butter, then simply pour in JUST MILK and bring everything gradually up to simmering point, whisking continuously until the sauce has thickened.
Remove from heat, add 2 egg yolks and leave to cool.
Put the egg whites and crème fraîche in a blender, add white sauce and mix until combined.
Grease a terrine dish and pour in half of the fish mixture.
Arrange the fish fillets on top, overlapping where necessary.
Mix your blanched spinach with butter, blend, then pour into terrine dish.
Arrange remaining fillets on top of spinach, then finish with a layer of fish sauce
Bake for 50 minutes at 180°C.
Serve cold, with a lime sauce.
Category
EVERYDAY RECIPES