Win a Barista Style Home Espresso Machine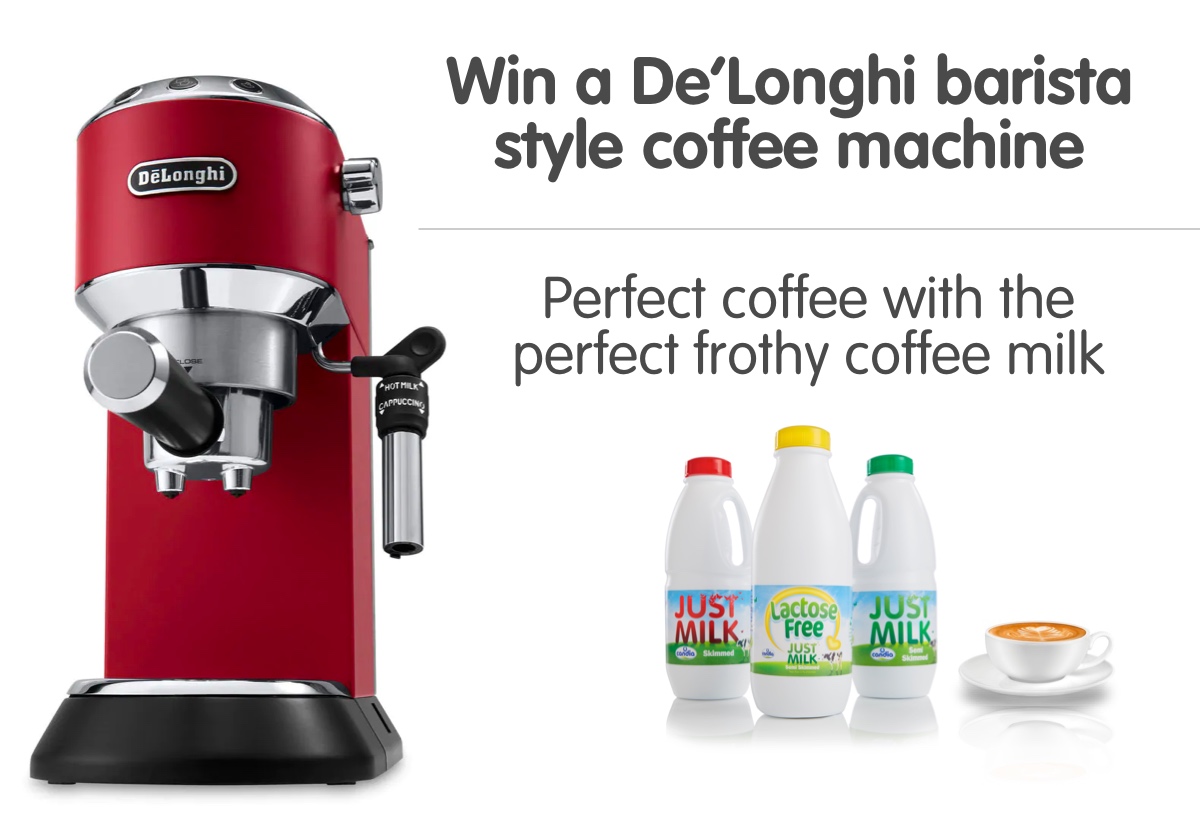 Since JUST MILK is perfect for frothy coffee, we decided to give away another brilliant De'Longhi barista style coffee machine this month. This super stylish coffee machine creates perfect esspresso coffee which you can use to make Americanos, Lattes, Cappuccinos with the milk frother.
To enter, just watch our new recipe for Rosemary and Garlic Focaccia bread and then answer a multiple choice question for your chance to win.
This competition was won by 
G Wolstenholme of Sheffield
Well done!